Passports and notarial services are available by appointment only start on 1st of July 2018. Clients without an appointment will only be seen in exceptional circumstances.
Appointments can be made by clicking 'Book an appointment' Icon or by clicking here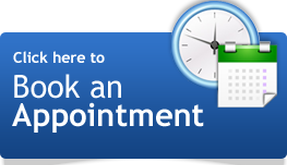 Booking Policy
Clients should arrive 5 minutes prior to appointments for security screening. If you arrive late for your appointment you may need to wait until an officer is available. Bookings can be made 2 months in advance. We request that you do not book more than one appointment at a time. Please refer to your notification email if you need to amend or cancel your appointment (see example below). Appointments are available for the following services:
Australian Passport applications – adult and child
Notarial Services – including Affidavits, Oaths or Affirmations, Certificate of No Impediment to Marriage (CNI), Certifying Copies of Documents, Land Transfer/Mortgage Documents, Statutory Declarations for the Australian State/Territory.
Appointments are not mandatory for emergency consular enquiry that may involve death, serious illness/ hospitalisations, arrest and detention or assault on client.
How to book your appointment
Steps to booking
Select your desired service.
You will automatically be forwarded to the next available appointment. You may select a date or time between 1 hour and 2 months in advance. First select the date on the calendar and then choose the time. This will default to the next available appointment
Enter your information. We ask you to list an email address and a phone number so that you can receive appointment reminders and we can contact you if necessary.
Agree to our cancellation policy. If you need to cancel or reschedule your appointment, please email dili.passports@dfat.gov.au
Attend the Embassy at your designated booking time.
Our address
Address: Rua Mártires da Patria, Dili, Timor-Leste
Email: austemb_dili@dfat.gov.au
Phone: (670) 3322 111, Fax: (670) 332 2247
Passport and Notarial direct email: dili.passports@dfat.gov.au
Fees
Fees vary month to month, up-to-date fees will be stated on the appointment system accordingly. Payment is by Cash ONLY acceptable in American Dollar as we are unable to accept debit card that has a Visa or Master-Card logo.
Privacy Policy
The Department of Foreign Affairs and Trade (DFAT) uses third-party software (Setmore) to manage the Embassy's appointments. Your personal information (including your name and contact details) will be collected by DFAT via Setmore to book your appointment and for related purposes. By proceeding with this booking, you are consenting to the collection of this information by Setmore on DFAT's behalf for these purposes. If this information is not collected, DFAT's ability to arrange your appointment will be limited. Your personal information will be handled by Setmore in accordance with Setmore's Privacy Policy, and by DFAT in accordance with DFAT's Privacy Policy.