The Australian Government will provide an estimated $93.7 million in total ODA to Timor-Leste in 2016-17.
Australia has a strong interest in a prosperous and stable Timor-Leste. Australia and Timor-Leste are close neighbours, with a shared history and strong people-to-people links. Since Timor-Leste's independence in 2002, Australia has been its largest development partner. The Australia–Timor-Leste Strategic Planning Agreement for Development articulates our shared commitment to achieving Timor-Leste's development goals.
As a post-conflict state, Timor-Leste has made considerable progress in the past thirteen years. Timor-Leste has recently enjoyed a fast-growing economy and its longest period of stability since independence. Human development indicators continue to improve – but challenges remain. Revenues are narrowly based on oil and gas and the rate of population growth is high.
Over two thirds of Timorese still live on less than US$2 a day. The country's mainly subsistence-based agriculture sector has with low productivity and there is limited access to markets. The private sector faces difficulties accessing finance, a low-skilled workforce and poor infrastructure. The maternal mortality rate is the highest in the region. While school enrolment has improved, learning outcomes remain poor. Women face significant barriers in accessing education and employment and high rates of domestic violence. Nutrition remains a major concern: 50 per cent of children under five years have stunting - one of the highest rates in the world.
Australia is committed to being an effective, responsive and long-term partner in Timor-Leste's development. By helping to improve livelihoods, enhance human development, and strengthen governance and institutions, we will contribute to our shared goal of a prosperous and secure nation, enabling the people of Timor-Leste to overcome poverty. Across all programs, we will focus on improving nutrition, empowering women and girls and supporting disability-inclusive development.
Our program has three strategic objectives as outlined in the Aid Investment Plan.
Objective 1: Improving livelihoods
Economic development in Timor-Leste is impeded by lack of income-generating opportunities and a weak environment for private sector development. Australia will seek to help diversify Timor-Leste's economy by increasing agricultural productivity and market linkages. We will support skills development initiatives and support the private sector to develop by improving the business enabling environment and forming partnerships with businesses.
Investments for improving livelihoods
Objective 2: Enhancing human development
Investing in human development is critical to improving opportunities and developing the economy. Australia will support Timor-Leste to build a healthier, more productive workforce by improving access to clean water and improved sanitation, quality basic education, and maternal and child health services. We will focus on stronger protection from violence for women and children. We will continue to support implementation of Timor-Leste's National Program for Village Development (PNDS).
Investments for enhancing human development
Objective 3: Strengthening governance and institutions
Effective governance and strong institutions underpin a more diverse and inclusive economy, enhancing human development and maintaining social stability. Australia will help to develop effective institutions to promote sustainable economic development and better delivery of services to communities. The Australian Federal Police will continue to assist Timor-Leste to build a legitimate, effective and accountable police force.
Investments for strengthening governance and institutions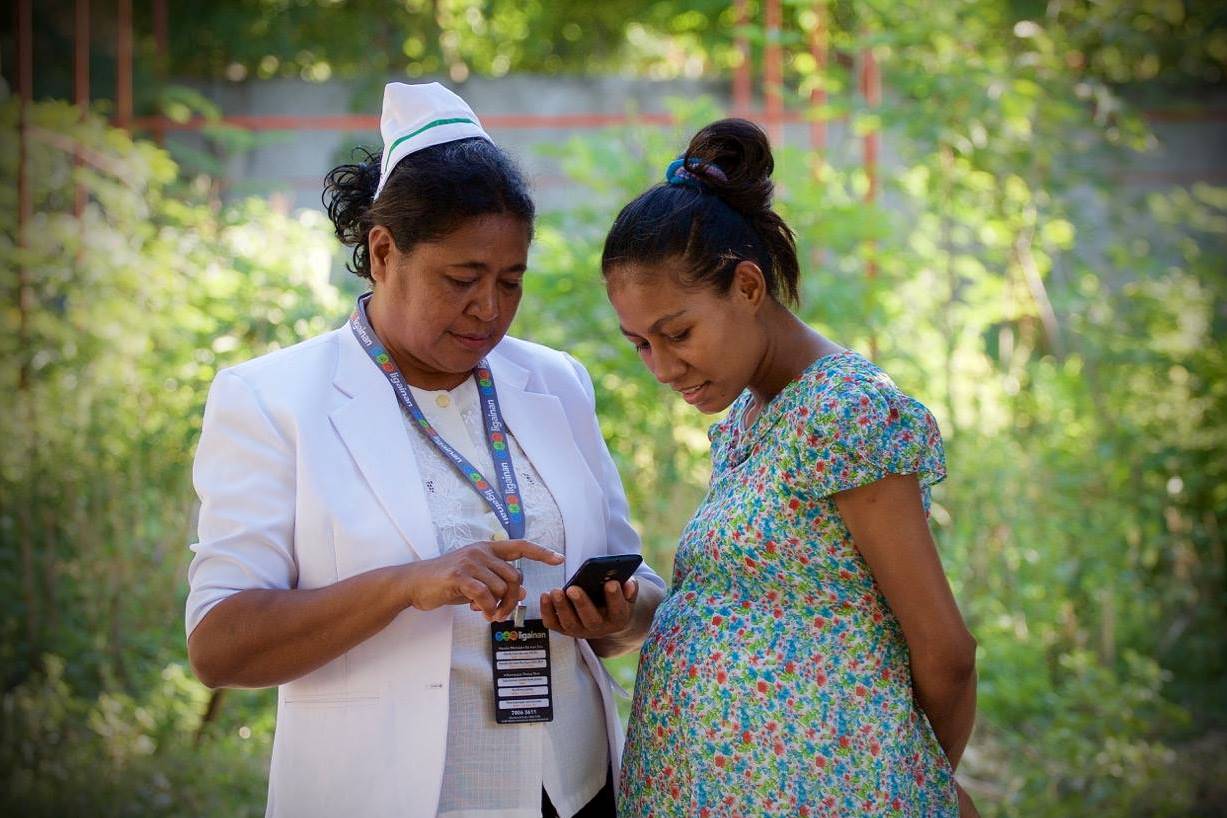 Media Releases:
Research on measuring poverty and well-being in Timor-Leste
The Office of the President of Timor-Leste hosted Australian Economics Professor Brett Inder for a public seminar titled "Measuring Poverty and Well Being: their role in guiding development in Timor-Leste". Read more in English and Tetun
Australia's Disability-inclusive Development Strategy
The Australian Government launched a new strategy to strengthen the inclusion of people with disabilities in developing countries. Read more in English and Tetun